Meet Your Innkeepers
Oak Hill Bed & Breakfast - Ashland, Oregon
Transplanted Texans Anna and Brian Runyen, having found a new home in the enchanting town of Ashland, look forward to sharing their love of food, wine, travel, photography, theater and friendship. They are accompanied by their very charming and talented youngest son, Michael, and their strikingly handsome tabby cat Albus. (Albus is only allowed in the owner's quarters; guests will most likely never meet him.) Anna is a former elementary school teacher, school librarian, professional baker and cake artist. Brian is a professional photographer, civil engineer and computer guru. Anna and Brian have a shared passion for food and will both be working in the B & B kitchen making delicious culinary creations for Oak Hill's guests. We look forward to welcoming you to Ashland and providing you an exemplary stay with us.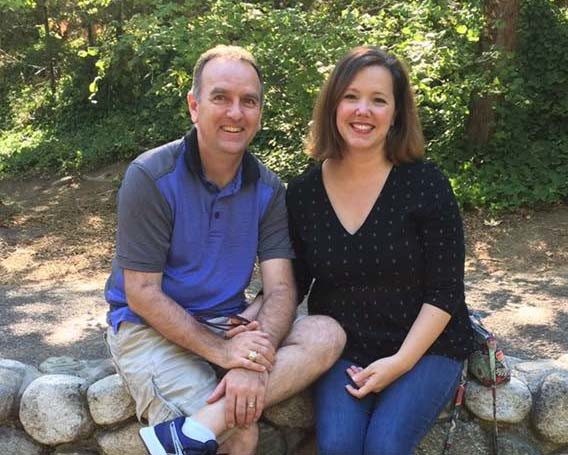 General Inquiries
Our mission is to provide an exemplary experience for every guest.
For any question please Contact Us.
E: innkeeper@oakhillbb.com
P: (541) 482-1554
https://www.facebook.com/oakhillbb

Follow us on Facebook: oakhillbb